Forza 5: The best car designs so far
The Forza Motorsport 5 community has been hard at work making the most of the creation tools available in the Xbox One exclusive to create some pretty incredible designs. We've gone through the latest additions to the community and picked out 9 of our favourites, but there are so many more out there for you to find. Visit the Forza 5 forums for regular posts of new images from creators.
Jimi Hendrix
by SilencedMykham (1963 VW Beetle)
FM5_DRAGON 1F1
by CookedPiano12 (1993 McLaren F1)
Rocket Raccoon
by SnakeEyes Friex (2011 VW Scirroco R)
GT-R Titanfall
by Ozzpot (2012 Nissan GT-R Black Edition)
Game of Thrones
by The Mute One
Wonder Woman
by DrewerySon (Car-2009 Pagani Zonda Cinque Roadster)
VenomRed
by Roo65 (Hennessey Venom)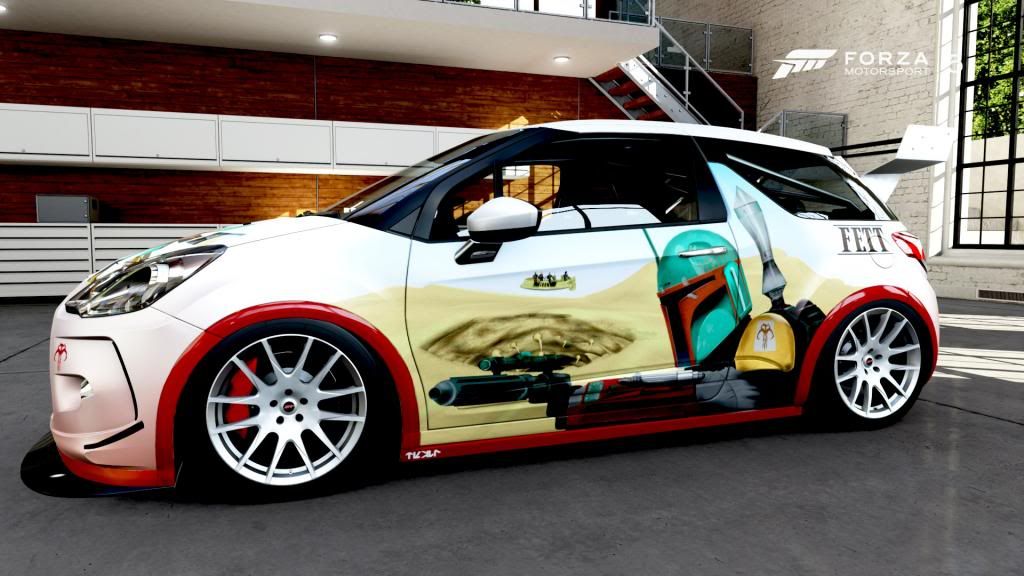 Boba Fett
by TrailMonster (Citroen DS3)
Wind Waker
by Nill31
For some tips on how to create amazing designs like these for yourself, take a look at our tips and tricks from the community here.
[mpu]